Gathering member feedback
Understand the drivers of loyalty and get in-the-moment data that lets you see what's happening on the ground and take action quickly.
Engage with members through the channels they use most — email, website, mobile app, SMS, contact center and social media.
Uncover critical themes by employing text analytics leveraging AI and human learning that analyze your member's written feedback.
Get the most honest and accurate picture of what your members are saying about their experience.
---
Our methods for gathering member
feedback have been developed especially
for credit unions, helping you capture signals
at any touchpoint in the member experience
---
Transform text into insights
Gathering feedback is the first step, but how do you effectively analyze feedback that comes in written form? The industry-leading Text Analytics platform from Medallia:
Uses both machine and human learning to analyze feedback
Detects new issues and trends as they arise, pinpointing potential problems
Quantifies the impact of topics on your loyalty metrics to help prioritize improvement efforts.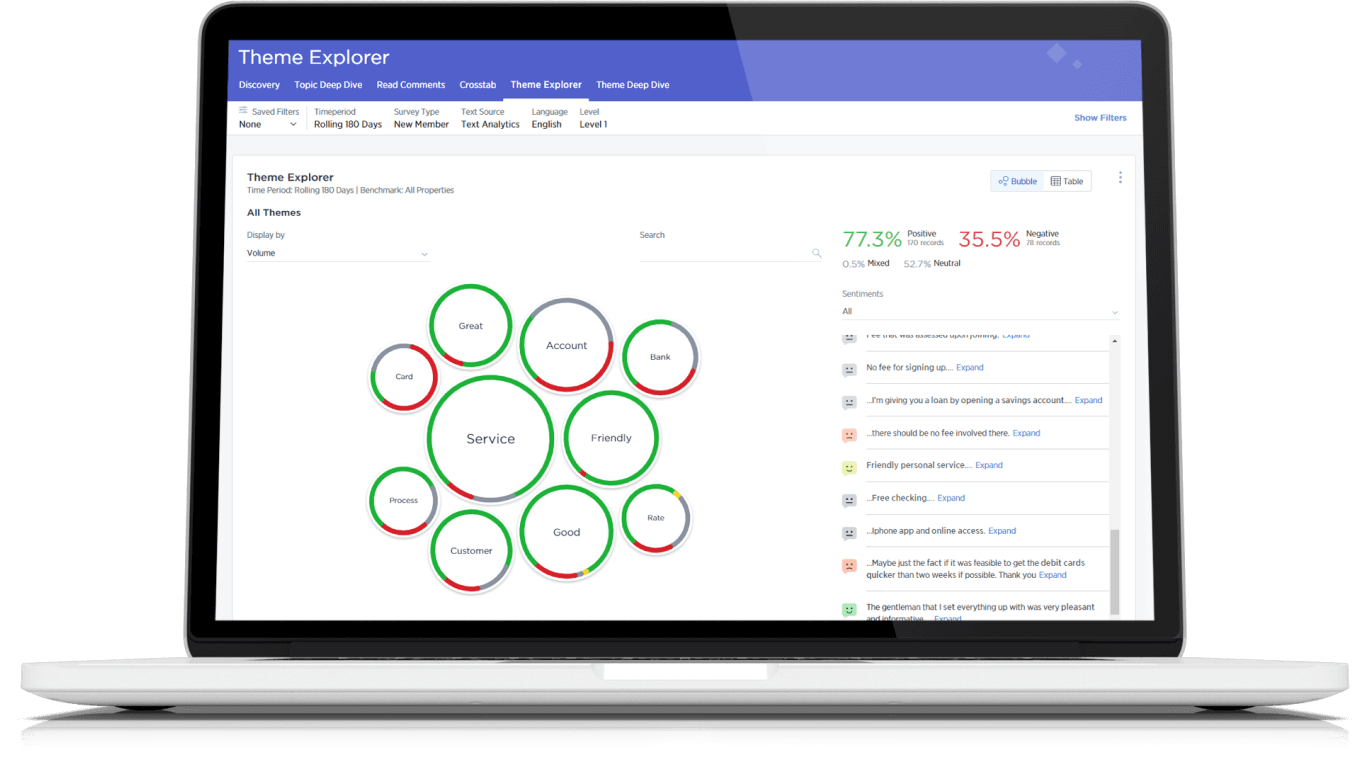 Quickly see the impact of specific topics on your loyalty metrics.
Contact us
Find out how you can become a loyalty leader or keep building on the gains you've already made. Explore the services and assistance available to you from Member Loyalty Group.