---

Blog
Pull Social Media into your MX view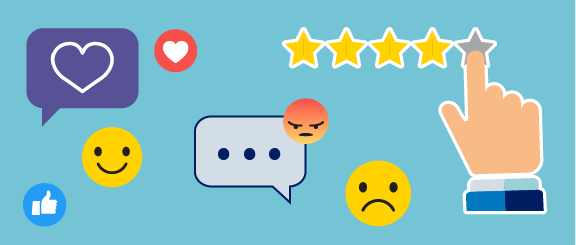 A complete view of the Member Experience
The social media component of our program aggregates feedback from numerous social channels and review sites and presents it alongside survey feedback for a unified voice of the member. See comments and ratings from Facebook, Facebook Reviews, Google Reviews, Instagram and Twitter.

View scores and trends for the overall organization or by location

See local competitor scores and reviews
Receive alerts for new or low score reviews, and respond right within the system.
View feedback for the overall organization
See average scores across all social platforms and by specific site. Trends are displayed, along with individual comments. Comments are analyzed for topic and overall sentiment.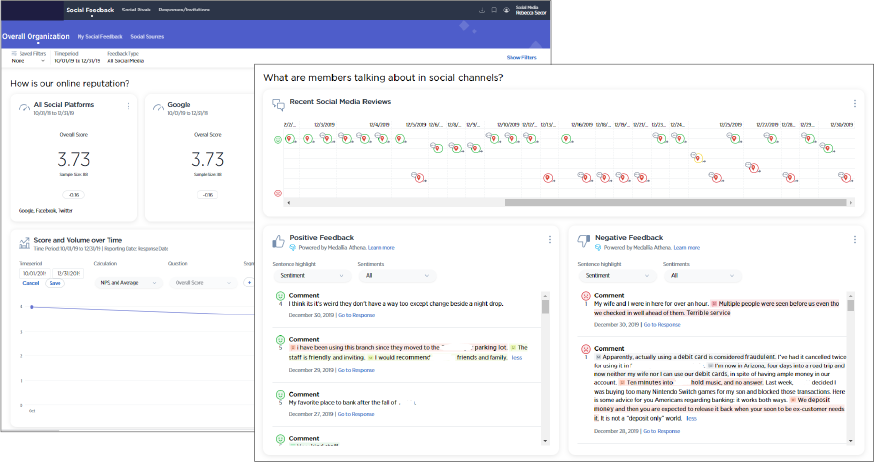 See how you compare to the local competition
The Rivals tool of our Social feature allows credit unions to see how their social media scores, rankings and responses compare to other local financial institutions. Credit unions are able to add competitors for the main credit union or even different locations. Commentary for rivals is viewable to help understand the 'why' behind competitor scores.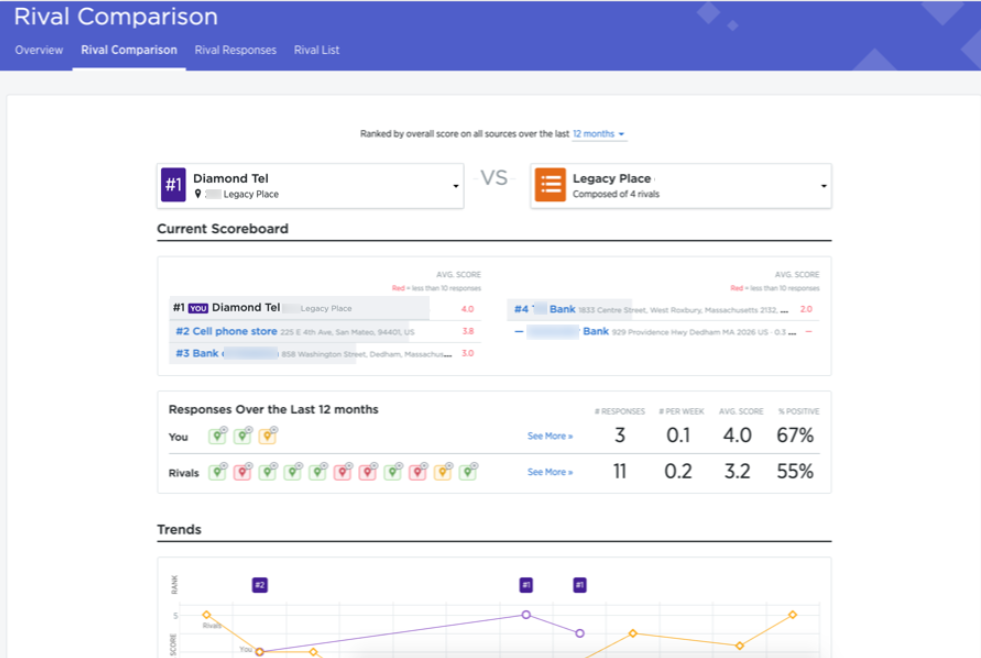 Trigger alerts based on social feedback
Built-in alert workflows make it easy for team members to systematically close the loop with members. Alerts can be triggered to address at-risk members or thank promoters.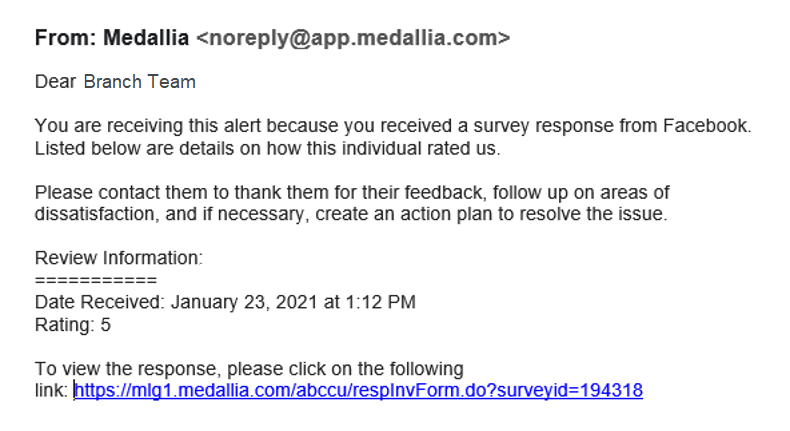 Respond directly through the VOM platform
Responding to positive feedback is nice to do, and responding to negative feedback is critical to maintaining trust and transparency. Team members can easily respond to member feedback directly through the system. Responses are posted to the social site from which the feedback originated.

This is just a quick snapshot of our social media feedback integration. To learn more or to see the program in action, Contact us or request a demo.