Voice of the employee
This customized program gathers feedback from your internal stakeholders to create and maintain a member-centric culture. We can conduct annual, semi-annual or quarterly internal service surveys, which identify the needs, wants and expectations of the internal customers from each of your departments.
"Highly engaged employees make the customer experience. Disengaged employees break it."
Timothy R. Clark, founder and CEO of LeaderFactor
Reporting
Receive an executive overview, organizational summary score report, department comparisons and a detailed report for each department, which will include:
Scoring detail for each question
Drivers of satisfaction
Agreement detail trends
Net promoter score trends
Comments
Benchmark Report
The data you receive — specific to your credit union and the overall industry benchmark — can drive immediate and long-term initiatives for making positive change a strong collaborative culture to support growth.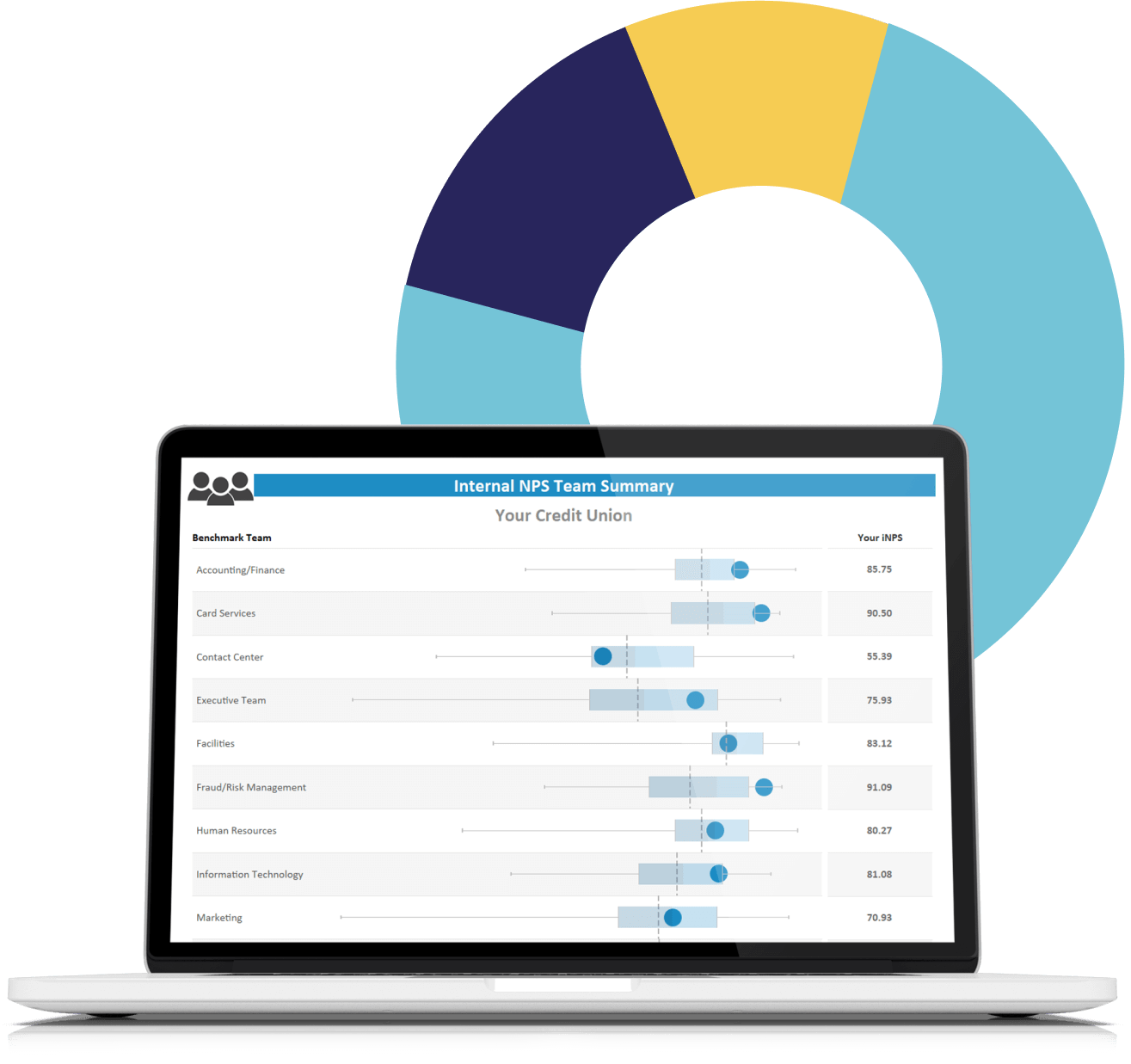 Organizational summary shows which departments excel in service and those that may need improvement.
Contact us
Find out how you can become a loyalty leader or keep building on the gains you've already made. Explore the services and assistance available to you from Member Loyalty Group.